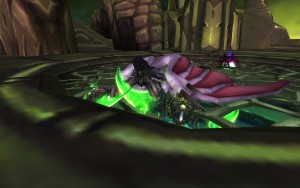 So the results are starting to come out for the OU exams taken in June.  Those who were on their last module have got their final degree classification and for the rest of us we're getting our individual module scores.  Despite not being due for another 8 days, the results for MS221 came out today.
If you've been following my blog you'll know that I really hadn't focused on studying for this module as much as I should and, with a new role taking up my time in the evenings and weekends I just hadn't revised as much as I should have done.  I even took my text books to the ReWork DL conference in Boston but only opened them briefly on the plane on the return flight. So how did I do?
Well despite feeling completely unprepared, and using every last minute of the three hours of the exam, I felt happier on the day than I was expecting and was confident I'd passed, but still felt that I'd let myself down. I've spent the past 5 weeks trying not to think about it1.  So when I saw a post in the group forum that the results where up I waited all of 5 minutes before checking.
I was very pleasantly surprised to see that I'd got a distinction.  So that's 3 modules, 3 distinctions, which of course I'm really happy with.  But this isn't helping my study ethic.  I have, for the third time, done very little and got away with it, which doesn't make me a very good role model for anyone studying at any level.  This also means that there's no pressure on me to do better for the next module.
Assuming that I can get some credit for my PhD and don't have to do another level 1 module as punishment for not doing the easy start module2, I'll be looking at doing M208 in October.  Being a level 2 module I'm expecting this to be harder, and I will need to put some more effort in to maintain success.  I know this.  I fear I will be just as lazy.
 Which has been pretty easy as I've been so busy with work and I'd love to be able to blog about what I'm doing but I can't yet 😉 ↩
I could rant on about this for a long time, the OU lets you skip a module if you're capable, but then forces you to do a beginner's module in a subject you're not interested in instead, or modules that are at too low a level for the subjects I am interested in… ↩