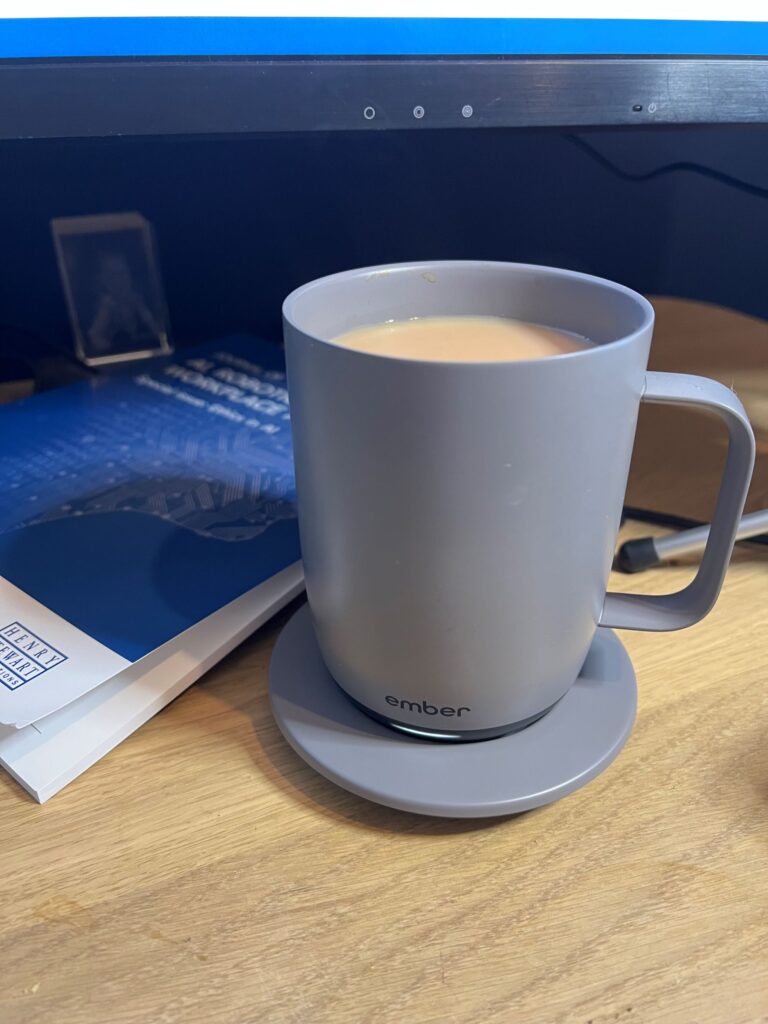 I am notoriously difficult to buy gifts for, and it's something that my husband mentions regularly as I don't really need anything, and I have all the computing, gaming and Lego I want1. This year he approached my birthday grinning that he had found me the prefect present… and he really had.
I spend a lot of time at my desk at home. As a home worker for a global company, I can start my day speaking to staff or customers in Australia, move through APAC and Europe and then finish with evening calls to the USA2. In between calls and managing my team, I can also get absorbed into work. Hours can pass, and then when I do take a break and want a sip of tea, I often find that it's undrinkable. I drink a lot of tea, and I like it hot.
This is where my husband's amazing gift comes in. For my birthday this year he bought me the ember Temperature Control Mug 2. I must admit I was a little sceptical that this was as perfect as he was suggesting, but after using it for just under a couple of months it really has been a game changer for me. No longer am I trudging downstairs with a half-drunk cup of tea to pour down the sink in a slightly grumpy mood because I took a sip of tepid tea while on a video conference…
At 14oz/414ml it is a little smaller than my normal mug size3 but it's a really nice shape, feels premium, and is great to drink out of. The mug has a matching coaster from which it charges, and it will keep hot forever all day on the coaster (provided you pick it up once every few hours), or if you want to leave your desk you've got at least an hour before the temperature starts to drop. The battery in the bottom is fairly subtle and it's no heavier than some of my other mugs. The whole drinking experience is great.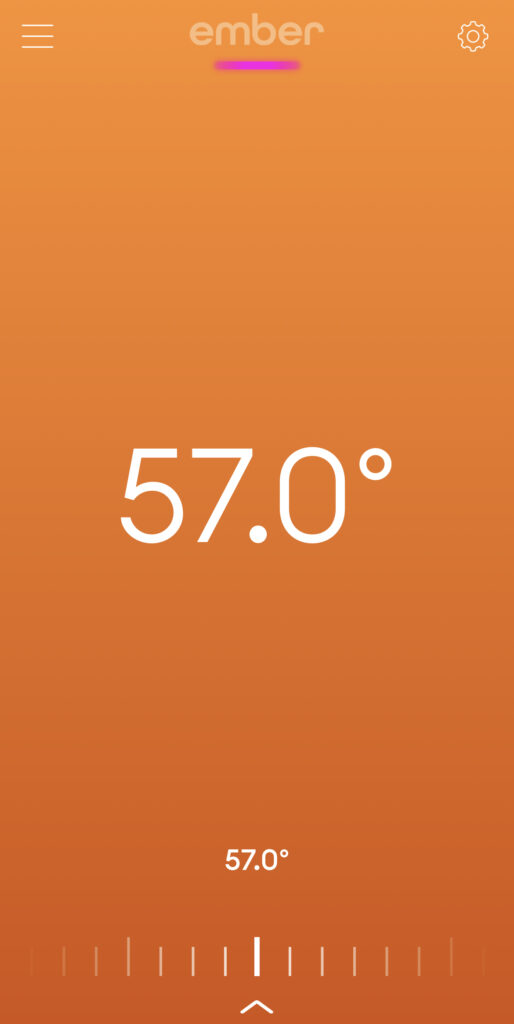 The mug comes with an app where you set both your ideal temperature (57 degrees C for me after some experimentation) and the colour of the LED that the mugs shows while you're drinking. Once you know your ideal temperature then the app isn't that useful, although it's nice to get a push notification when your drink is at the perfect temperature so you don't scald your mouth.
The mug has a load of safety features including turning off the heating element when it detects the mug is empty, or hasn't been used for a few hours, and handles the charging elements getting wet accidently. Safety is the biggest reason not to get one of the cheaper copies. However, if you're the sort of sadist that microwaves tea to make it then please don't do that in this mug 😉4, and similarly, hand wash only. It's got a great non-stick surface and I've found it really easy to clean even using it several times a day (did I mention I drink a lot of tea?).
They are not cheap, there's no getting around that, but it does do exactly what it claims. I have enjoyed every sip of every drink from the mug all the way to the bottom. I made a cup before starting this post and, after about an hour later I took my first sip and it's like it was freshly made.
For me, my ember mug has been game changing. it doesn't matter how long my meeting, my gaming session, my study session, or my coding session, there is always a perfectly hot cup of tea waiting for me. If you are anything like me, you need one of these in your life!