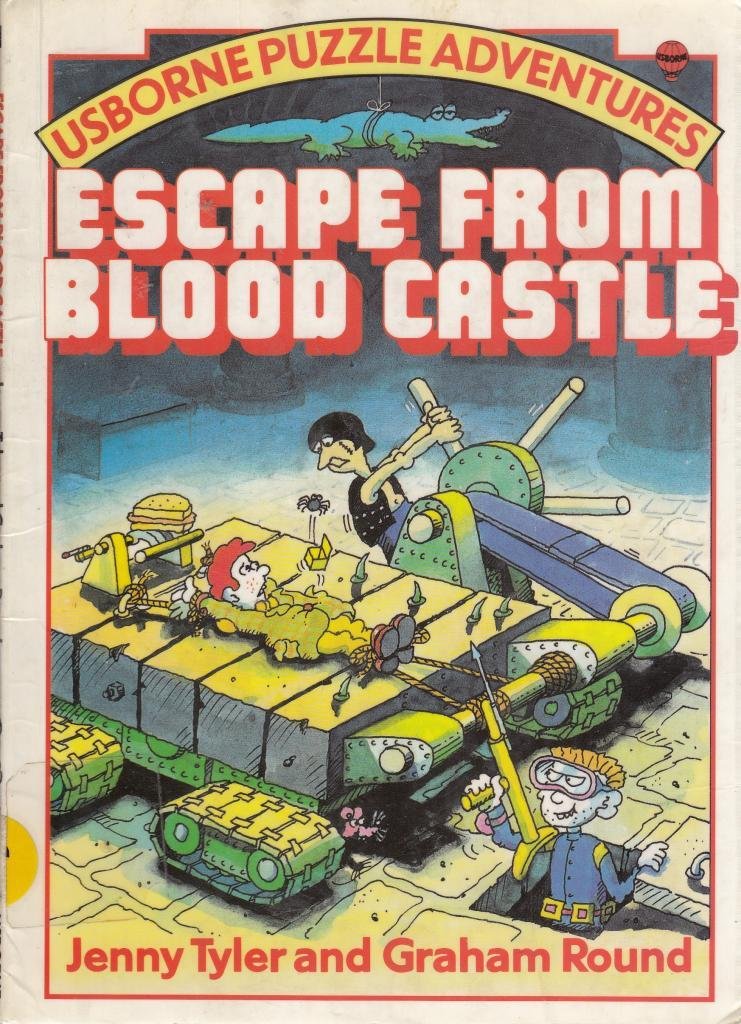 It will come as no surprise to anyone who has read any of my other posts that I loved puzzle books as child. I started with the Usbourne puzzle adventure series – cartoon books with clues on each page either in the pictures or what was said. I think my favourite was "Escape from Blood Castle", which I got as a Christmas present in 1985. It was a perfect mix of slightly creepy and logical deduction that really appealed to me and I loved having new books from this series as they were published.
I quickly moved on to more text based mysteries – particularly the Hawkeye Collins and Amy Adams sleuth series. These were typical kids solve the mystery books. Unlike the Usbourne puzzle solvers, each mystery was stand alone and the answers were in the back of the book in mirror writing. At that age I didn't have a small pocket mirror so taught myself how to read backwards to check my answers1. After that, it was whatever puzzles I could get may hands on.
I'm currently working my way through the GCHQ puzzle book and The Master Theorem. They are both quite heavy books so I don't pick them up as often as I'd like for a quick puzzle with a coffee. I would highly recommend both of them.
Last October, I gave a talk at Minds Mastering Machines about the importance of testing in Machine Learning – not just validation of models, but all the extra items you should think about, using examples (mostly) from space exploration. Just before Christmas, I got a gift through the post from one of the organisers thanking me for such an enjoyable presentation and hoping that the enclosed would provide some diversion during the reimposed lockdown. She had no idea how much I enjoyed this gift.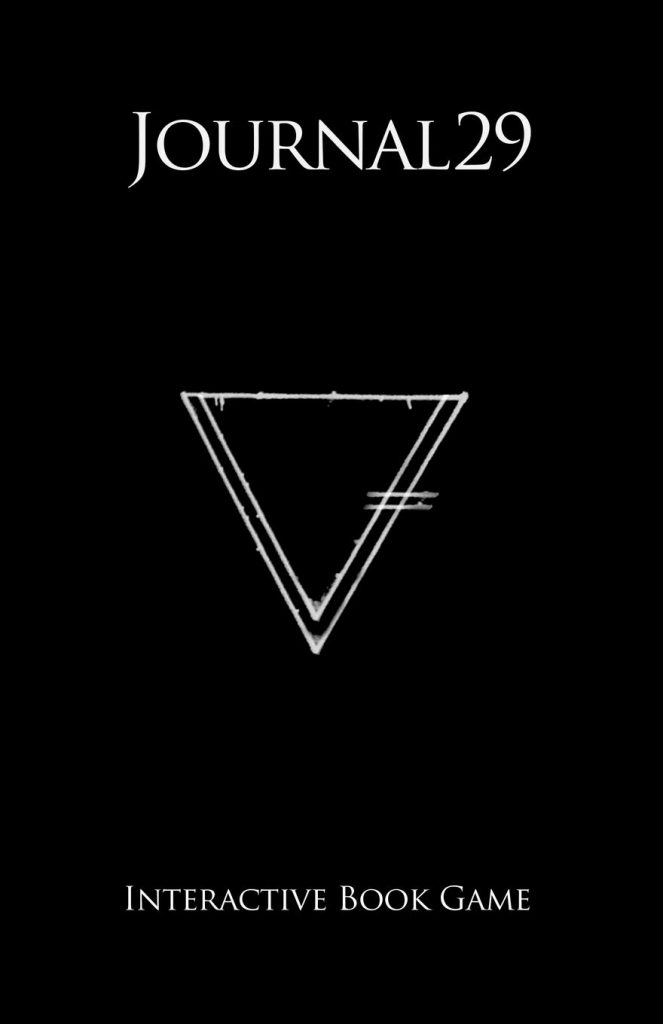 The "diversion" was a copy of Journal29, a self styled interactive book game originally published in 2017. This consists of 63 puzzles plus a training puzzle to show you what to do. Each page has a QR code that takes you to a page to submit your answer and clue page. When you submit the correct answer, you get a keyword. Some of the puzzles rely on previous keywords, so while you can skip ahead if you get stuck, you will be limited on which puzzles you can do until you've solved the earlier ones.
It is hard to review this book without giving away key elements. However, this is not a simple usbourne solve it yourself where every puzzle can be solved using the correct page. The blurb on the back indicates:
To solve the riddles you will need to think out of the box. Write, draw search. Fold pages, combine and more.
Some of the puzzles are very clear, but for others you need to consider the entire book as having clues hidden within it. You will also need some good general knowledge and you may need to search for values and meaning online. One of the criticisms of the book in the amazon reviews was that you needed external knowledge to solve some of the problems. If you are used to solving puzzles without thinking outside of what is given then I can see you might feel frustrated. However, I would encourage you to look for patterns and enjoy searching more widely.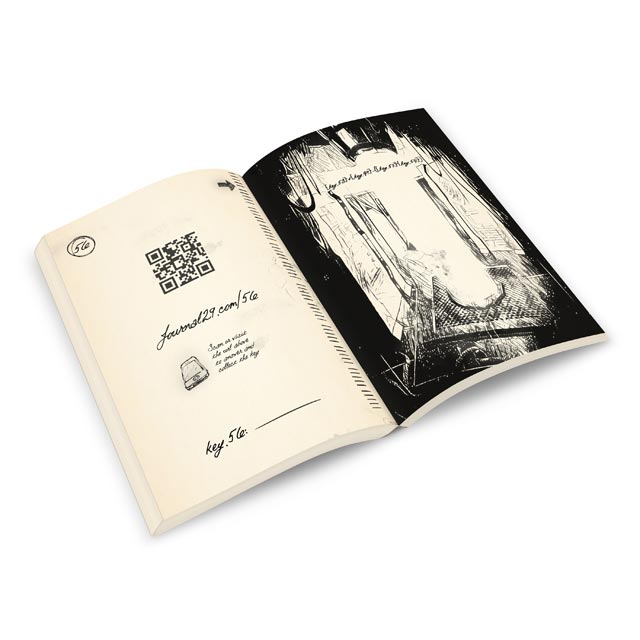 Even when you have a potential answer, it needs to be precise There were a few pages where my initial word answer was in the correct direction, but not exact. With the number puzzles, a wrong answer was a clue that you are using the wrong numbers to solve it, but you will get no further clues other than returning to the entry box with a random message indicating the answer is wrong. This can be annoying if you are convinced you are correct – my best advice is to try a different puzzle or come back to it when you can look again with fresh eyes.
There was only one puzzle where I gave in and looked at the hints after exhausting all variations on what I was convinced was the correct answer, only to find out that the (very reputable) internet source I was using to get the needed value was not correct, and a different source gave the required number. There were a few other puzzles where I completely over-thought the solution but after a break doing a different page, suddenly the answer was clear. Start each puzzle fresh and be methodical – start with the obvious and then try more complex interpretations.
I finished the book last weekend and was immediately ready for more. It has been a while since I've enjoyed a series of puzzles like this. It can be dull when solutions are formulaic and linear. If you're stuck, there may be clues ahead or behind you in the book. Flipping forward will not spoil anything as no answers are in the book itself.
The biggest issue I had was that writing in the book is necessary. I have always hated books with pen marks, or where passages have been highlighted, so the requirement to write and fold pages was something with which I struggled! A pencil and tracing will only get you so far.
If you like puzzles where you can interpret and solve with no outside knowledge then you won't enjoy this book as much as it deserves. If you want to be stretched outside of your comfort zone then this is a great addition to any puzzler's library.
Reading backwards makes it easy to read upside down as well – I have found that skill very useful many times 🙂 ↩