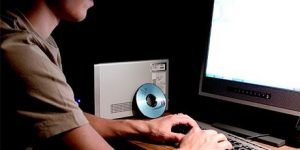 I love the fact that here in the UK everyone can be involved in shaping the future of our country, even if a large number of individuals choose not to and, in my eyes, if you don't get involved then you don't have the right to complain.  While this is most generally applied to the election of our representatives from local parish councils to our regional MPs (or actually standing yourself)1 there are also a lot of other ways to be involved.  In addition to raising issues with your local representative, parliament has cross bench committees that seek input from the public and to help create policy or consider draft legislation.
Our elected parliament is not made up of individuals who are experts in all fields.  Even government departments are not necessarily headed by individuals with large amounts of relevant experience.  It is critical that these individuals are informed by those with the experience and expertise in the issues that  are being considered.  Without this critical input, our democracy is weakened.
Parliament publishes requests for evidence on its website www.parliament.uk  and current open inquiries can be viewed.  I would suggest anyone in the UK bookmarking this page and checking regularly.  If there is an issue that you care about and which you have experience and expertise then please consider submitting evidence and getting involved2.
In March I wrote a post following the Science and Technology Committee's inquiry on algorithms in decision-making and I decided to submit evidence personally.  While I can't publish my submission until it has been considered as part of the inquiry, I wanted to write about the experience of preparing and submitting evidence, in the hope that more people will be encouraged to contribute to parliament and its processes.
Inquiries are usually generous in the time given to submit evidence.  Parliament rarely moves quickly and this will give you plenty of time to collate your submission before the deadline.  The website gives some fairly clear guidance on formatting your submission so this should be a starting point.  Look at the specific topic and ensure that you answer what is asked and do not veer off onto topics that you think are important, but are not the subject of the inquiry.  Just like any other piece of formal writing, outline your definitions, key points and conclusions.
It may be helpful to start your evidence with definitions on the terms used.  This is particularly important with complex issues where the committee may have issued relatively simple statements, particularly if your recommendations are nuanced.
For your main evidence, simply follow a structure such as the PEE format from English Literature GCSE level, it doesn't need to be more complex than this.  State your point, the evidence to support it and then explain what this means.  Depending on the type of inquiry you may want to put these in a different order.  The key is that each paragraph should be clear to follow – you want the committee to agree with you after all otherwise you wouldn't be submitting your evidence!  Try to keep your points factual.  While the issue itself may be very emotive to you, personal feelings will make your evidence appear subjective and less likely to be considered.
In this instance, conclusions from your evidence are your recommendations to the committee, so make sure that they are practical.  Your recommendations may form legislation – make sure you think about their impact.  Clear, practical and unbiased recommendations will be appreciated and thus more likely to be accepted.
Once you've written your evidence, go back and add an executive summary (a few bullet points summarising your evidence and recommendations) and also your own introduction – why should the committee listen to your opinion? What are your credentials?  These don't need to be academic or even top flight of business, but should make it clear to the committee that you an expert in this area through experience.
Finally, if your evidence is accepted, be prepared to get involved further.  Committees in parliament have the power to send for all "persons, papers and records" meaning that they can legally insist that you appear3 so make sure you're aware of the timelines.  Please do get involved!
With today's announcement you have every opportunity to be involved, register now (if you haven't already) and vote on June 8th. ↩
If you don't have expertise but do care about an issue then let your MP know how you feel, find them and their contact details here. ↩
  This legal privilege is rarely used, although you should be aware of it and prepared to attend, particularly if your evidence turns out to be key! ↩